Where has the young, beautiful and talented Miss Lauryn Hill gone?
I didn't write about it at the time, but a few months ago Lauryn Hill played here in Dubai and I had the unique pain of attending the concert. After several hours of delay due to throat illness or soreness or something, she came out and did about an hour and a half of a Macy Gray impersonation doing Lauryn Hill karaoke. It was complete and utter shit. My initial excitement of seeing one hip-hops greatest turned out to be one of the biggest disappointments of my live-music watching life.
Today D-Listed posted a pict and short story of Lauryn's recent pregnancy by Rohan Marley (Bob's son) who fled to Africa and left her alone. It will be her 5th kid.Somebody, please, tie her tubes and send her for a makeover. This woman is a mess. I was struck by the photo most of all. She looks exactly like Rafiki from The Lion King. You know, the baboon shaman that holds young Simba up to the waiting animal masses. (Please note that this is NOT racist. I am not suggesting any correlation between all black people and any type of animal, just saying that Lauryn looks like this particular baboon cartoon character in this photo.)
I have compiled photo evidence to prove my point.
This is the young beautiful, enormously talented Lauryn Hill, the one we all know and love, the one who can sing, and the who tore it apart on her Miseducation LP.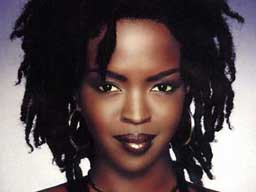 Here is Lauryn today. Who is her styist?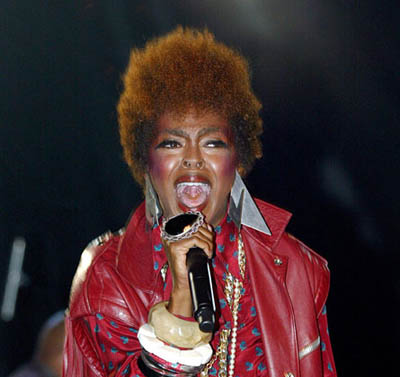 Here is Rafiki with the young baby Simba.

And here he is alone.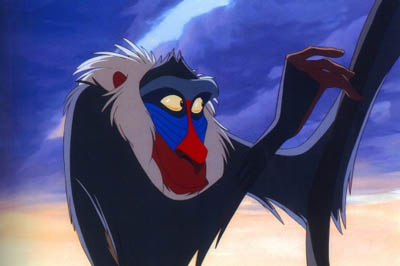 Here is the woman made up as Rafiki for The Lion King on Broadway.

I rest my case.
Now somebody, please, help this woman. Get her a new stylist. Get her a new makeup artist. Get her a lozenge. Hip-hop needs her back to normal. I need her back to normal.